#NoPubNoRent
This is what I posted elsewhere in a private forum with more than 1,500 pub licensee members to a publican, elaborating my thoughts about why
#NoPubNoRent
is so important a campaign. And that was in response to a tied pub lessee posting caution of his understandable concerns and fears about being involved in #NoPubNoRent stimulating reprisals from freeholders for holding out against their demands for rent when for the majority of tenants operating at
FMT
, or below, there's no possibility of paying it. The reason there's no possibility of paying the rent, irrespective of grant or loan position is because their businesses aren't profitable and they're always running on empty, living out of cash flow, like mini versions of the pubcos which is, precisely, the crux of the matter. The pubcos force their tenants' businesses to run on empty, it's their business model, because the pubcos cannot afford to let their pubs at Fair Rent and Supply Prices because THEY are so highly geared the business doesn't stack up unless they sweat assets to the maximum, and beyond...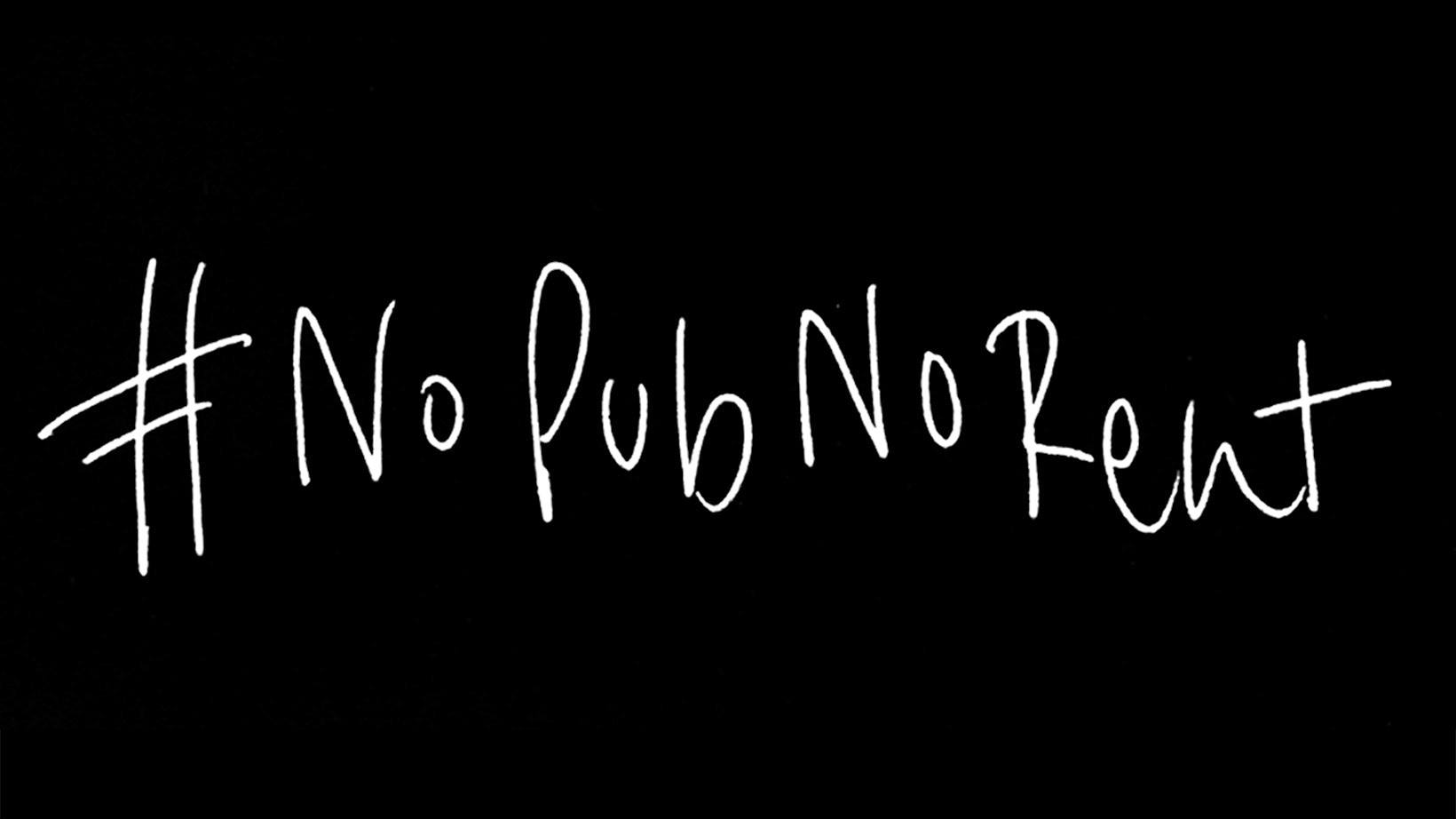 Unfortunately
many, many tenants don't 'get' what they've been sucked into, which is a contract to indentured labour. Only tenants who exceed the pubco's expectations of 'fair maintainable trade' for any given outlet have ANY chance of survival in business. The pubcos rents are set to SWEAT assets that can only survive the valuation and excessive costs of profiteering beer prices with the business running at full pelt. That's not Fair, it's not Maintainable and it's not reasonable Trade. It's what keeps tenants on a hamster wheel running 24/7 365 unable to stop, look around, take stock and understand fully what's happening to them.
The tied licensee says on his post dissenting against
#NoPubNoRent
, he wants convincing about continuing with the campaign. It's not complicated, really. This has nothing to do with different circumstances for every tenant and some being able to benefit from furlough, grants and soft ish loans and it has nothing to do with fairness toward freeholders.
#NoPubNoRent
is a strategy, a stand, a fixed point to strengthen the position of thousands of tenants, a position to take jointly and severally in unison, in recognition of the FACT that individuals have no sway or negotiating power against the pubcos - who are working together, naturally as they are a CARTEL, to strengthen THEIR position AGAINST 20K tenants who they're expecting to bail them out of the deep hole they've dug for themselves over the last 40 years as they turned from being pub companies into fly by night vulture capital backed retail asset conversion specialist spivs.
#NoPubNoRent
is about standing together to make corporate bullies who as a basic part of their business machinery, put thousands of their 'business partners' out of business every year, year in, year out, as they con people into running pubs for them to pay the costs of landbanking until the Pubs are no longer fit for purpose and they can flog them off for cash to get 10 years projected rent income to point at the debt mountain in one go...
#NoPubNoRent
is about forcing the pubcos to the wire. Making them take the kind of outrageous actions in public domain they do to individuals all over the country all the time and forcing them out of their white collar complacency and into the spotlight of public scrutiny so their barbaric business model is exposed for what it is. Abuse of corporate power. Banditry. Bullying. Corporate deception. Fraudulent practice. Mis-selling and misrepresentation. Skulduggery and Ripping off the whole nation along with their 'business partners'.
The Pubcos should not be in existence. This is a stand against them putting thousands of publicans out of business to pay their impossible to repay, irresponsibly raised debts and unacceptable bad practice.
One could look at it this way
: Standing against the pubcos now is a unique opportunity; it will NEVER happen again. This is a chance to say 'I've had enough of it' and put a line in the sand. This is THEIR problem - and they are trying to make it everyone elses' by dividing all tenants... Taking a stand now against the inevitable happening down the line, post reopening post crisis - risking the freeholder taking action against you now against the inevitability of business failure some time from now. Like after reopening when turnover has fallen 30% from where it was...
Most publicans
- tied particularly - run their pub businesses in financial crisis all the time; the very model of the tied lease is marketed by the pubcos and described by their trade body, the Beer and Pub Association as a low cost entry to business MOST tied leases start off, almost by definition, under-capitalised, under invested, short of cash and unable to evolve, innovate, make changes to the building or the offer... which a basic reason why as I say above, most publicans are running on empty. The inevitable is the business will fail eventually and unless (I have been there, seen it been IT) something remarkable happens to increase turnover by 10% or 20% or 30% - to get it into solid profit ... " if only we could get the upstairs rooms into service for B&B, the fire access to the function room on the first floor, if only the kitchen could have an upgrade, if only the garden furniture... if only the boiler could be replaced, if only we could afford another member of staff to take the strain off working 6/7 days a week, if only I didn't have to have another job to hold down the business at the pub ..." All these if onlys keep people going - keep people working fanatically hoping to release the extra trade they KNOW they could bring in ... if only... these are the things that thousands of people in run down, dilapidated pubs that the pubcos had no right to rent out in the first place because REALLY they are not fit for purpose as modern, hard working retail catering outlets... they aren't up to standard...
Make a stand. Stick to it. Make as much polite and reasonable noise as possible act together. All tenants across all pubcos. Play it as it comes... the pubco's aren't programmed to manage people who don't bend over and take it like a slave...